Pin It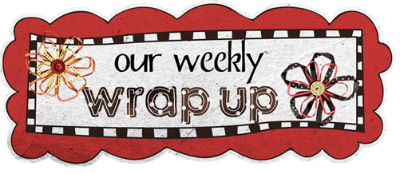 I see I'm back to the every couple of weeks weekly wrap-up. Awesome. Oh well, it is what it is!
First of all, the little one's preschool class is raising money for a project in Haiti. One of the girls in his class got the idea to do this; how awesome!!
That is the little one's class in the video. :)
They did a bake sale to kick off their fundraising:
Then we had a geography fair at our homeschool co-op.
We, of course, did Japan. Again. I think next time we are going to have to branch out. ;) It was very neat though - the girls focused their report on the earthquake and tsunami. The little one, because of what he has learned about Haiti knew what that was and was interested to learn more about it.
After co-op, we took off! We decided to spend a couple of days in Galveston and call it our family vacation. We're planning a big vacation next year and want to try to save up money for that, so it's a mini vacation this year.
What's gonna work? Teamwork!
Woot, dolphin! I can call this science, right?
Watching a B-25 take off! (And WOOT, I believe this is called HISTORY!)


Then we came home and went to a concert. Learned something here. The oldest? She loves concerts. I'm sure that is no surprise to those of you who know her. The middle one enjoyed it as well. The little one pretty much hated it. I think the noise, lights, and still recovering from a head injury worked together to just make him miserable. He cried that his head hurt, then went to sleep during the first song and slept through the entire thing. Here are a few pictures:
First,
Natalie Grant
:
Then,
Brandon Heath
:
Then,
Mercy Me
! I'm supposed to point out that the oldest took this pic. :)
So, all in all, it was a fabulous week! Back to the old grind next week though; final push to finish out the school year! Eight weeks left!
I will be linking up with
Weird Unsocialized Homeschoolers
today.