Pin It
Did you notice? I was ready for a bit of a change on my blog. I'm still tweaking here and there, so you might still see a few changes, but mostly it's ready to share!
One of my sweet online friends did this for me, and she did a FABULOUS job! Seriously - I told her that I loved what I had now and wanted something different but similar. (I may be working on contentment, but deep down inside I'm still a high maintenance girl!) Seriously - that is about all of the guidance I gave her and she came up with exactly what I wanted!
Y'all need to go visit her blog! She's new at this, very creative, and SUPER FAST!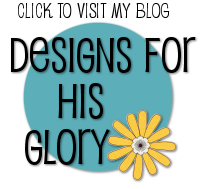 Oh, and did you see? She made me a button for my blog! You can feel free to take it and put it on your blog if you like. :)
Thank you so much, Michelle! I love it!